"Bringing Order to Law" – Consulting for Morgan & Morgan
Tuesday, April 27, 2021
The end of 2020 was exciting for me! Not simply because 2020 would soon be over, but I had the honor to work as a consultant, writer, and director for the very first long-form Infomercial ever produced for Morgan & Morgan – America's Largest Injury Law Firm. My good friend, lighting director, and videographer – Kerry Buck of Flyin' In Productions – was hired to coordinate the multi-camera shoot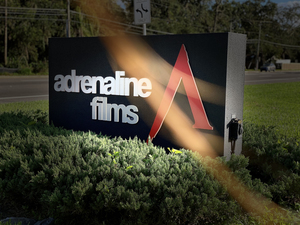 at Adrenaline Films in Orlando, Florida. (Great people, by the way!)

While I was initially presented with a script, it didn't have a call to action. I explained that whether it is GOODS or SERVICES, you must engage people to act upon the knowledge you have just presented them. Perhaps they don't need a Personal Injury Attorney right now, but they know someone who does. Maybe they might need one in the future?
So, I was asked for my help to create the infomercial structure for the interview style outline. I was also asked if I could refer a female interviewer for the project with some news credentials. Only one name popped into my head.
It was Patricia Stark. I couldn't even imagine anyone else but her for this show, so fortunately for me – and everyone – she agreed!
I pushed for more "off the cuff" answers in part because I've been listening to John Morgan speak for years – and I could genuinely say that he is the face behind a name I'd grown up learning to trust. As it turns out, lawyers don't like to have people put words in their mouths; "We're litigators. We talk for a living." So, questions were finished being written up the morning of the shoot. It was so great to see Patricia Stark still looking fabulous and a consummate professional!
We were shooting in November of 2020. It was still the height of Covid-19 in Florida, and we all had to take rapid tests on site the morning of the shoot before we were even allowed to set foot in the studio. I had mine recorded. Other than THAT experience, it was a great day! John Morgan and his sons are great people. They are very knowledgeable, of course, down to Earth, humble, and John will make sure that when he meets you, he sees your face, your smile, and hears you laugh!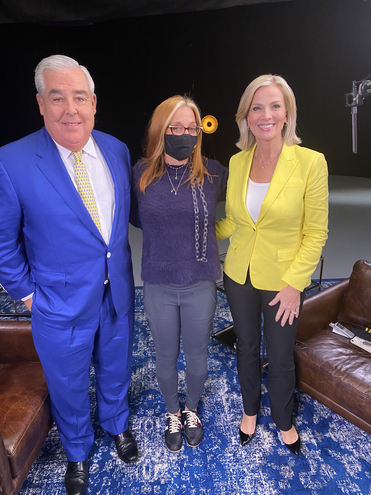 For me, meeting John Morgan was probably not unlike the surreal experiences people had when they met Billy Mays. I had to keep my cool not to just dork out and ask for an autograph. I heard him talk about the benefits of THC, and I began imagining the islands… but wait! We still had a show to shoot.

So many times, I work on projects that remain "top secret" until the day they air on TV* that it can sometimes be months before I can discuss any details. The marketing team for Morgan & Morgan did a fantastic job of pulling content together for the Infomercial. It included some "Real Stories" with heartfelt interviews, along with CTA-style short-form content with John and his sons: all part of a massive library of footage that they have been cataloging throughout the years.
*Yeah. I still call it that.
Collaboration is a word that gets thrown around a lot. Still, my biggest takeaway from the production of The Morgan & Morgan 28:30 was that it was the collaborative brainchild of a team of professionals who all worked together very fluidly, down to the minute, open-minded, and drama-free. Who says you can't have it all?