Bio/History
Hi! I'm Arwen. Yes, that *is* my real name.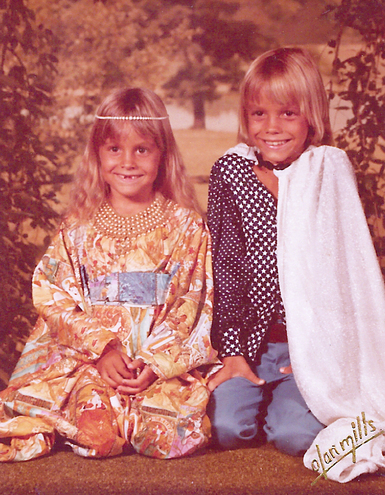 No, I didn't change my name because of Liv Tyler's role in Lord of the Rings (I've actually been asked that). The simple explanation? I was raised by hippies who read Lord of the Rings.
Both my hippie parents were incredibly artistic; they loved painting, sculpting, furniture making, psychedelic music and more. Unwittingly, my mom first introduced me to filmmaking as a child when she got an 8mm film camera and a stop motion kit. It was super fun and continued to spike my own creative curiosity.


My most formative years were in high school [1982 – 1986] when I developed my love of punk rock, new wave and all things alternative.
It's also where I got my first taste of television production. I was enrolled in Mass Media for 3 years. I did it because I had the electives available, and it was fun; I had never actually considered television production as a profession before.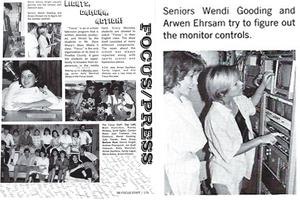 After graduating and attending one semester of Junior College (a.k.a. "13 Grade") I realized that I was not going to find my path this way.
I was 17 when I enrolled in the Television Production program at St. Petersburg Vocational Technical Institute (now known as Pinellas Technical College). On my first tour of the class, the instructor said to me, "Are you sure you want to do this? It doesn't pay well and its really hard work." I looked at him quizzically and said, "Is that a dare? You bet I do!" With immediate hands on training, it wasn't long before I was beginning to realize my career would be in television production.
I have experience in almost every facet of video production; from Live Control Room Broadcast Operations, to Network Productions, Coordinating Producer. Writing, Producing, Directing, along with recording Voice Overs for Live Event Directing, Business Videos, Corporate Industrials, Training Videos, Social Media Campaigns and even direct-to-video Movie Trailers.
My unique skill set in Direct Response and Live Shopping has resulted in selling almost a billion dollars of consumer products around the globe.
So, what can my experience do for you? You dream it; I'll make it a reality.